Crane 2030 FTW!
Posts: 1929
Joined: Wed May 18, 2005 7:25 am
Location: Copley, OH
96 F150 6.5' reg. cab, 300 E4OD w/B&M sump, aux cooler and filter, FRPP LSD 3.73 w/alum. cover, Powerslot rotors, Hawk HPS pads, Addco sway bars, Bilstein shocks, 255/70-16s on AR Bajas, Catco converter, 2.5" FM70, Line-X, Sportmasters tonneau, Hella fogs, drivers and backup lights
---
Marmon Herrington Owner
Posts: 2737
Joined: Tue Feb 20, 2007 2:37 am
Location: nortonville, illinois
Contact:
The time lapse is great!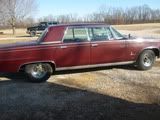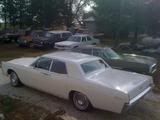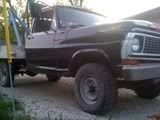 ---
Crane 2030 FTW!
Posts: 1929
Joined: Wed May 18, 2005 7:25 am
Location: Copley, OH
Time is not the only thing that lapsed in that build.
96 F150 6.5' reg. cab, 300 E4OD w/B&M sump, aux cooler and filter, FRPP LSD 3.73 w/alum. cover, Powerslot rotors, Hawk HPS pads, Addco sway bars, Bilstein shocks, 255/70-16s on AR Bajas, Catco converter, 2.5" FM70, Line-X, Sportmasters tonneau, Hella fogs, drivers and backup lights
---
Low, Slow, and Broke
Posts: 4813
Joined: Tue May 17, 2005 8:40 pm
Location: Conklin, NY
Damn, this guy is going viral and he has no idea. Ive seen this on at least 10 different forums.
1992
F150
2WD Modded 4.9, M5OD, 4 link, Coilovers - Driveway Queen
2000
Ranger
4WD Stock 4.0L M5OD, JD Traction bars, JBA catback, 32's - DD
2002 Ford Escape XLT 3.0 Auto, 4wd, stock - Maggies New (Project) Car
2003
Kawasaki
Prairie 650 27" ITP's, Dynatek CDI, Winch, Custom bumper - Goes Anywhere
2001
Yamaha
Raptor 660 Holeshot XCT's, Procircuit T-4, L&L one-way - Stupid Fast
---
Token the ZOMBIE HUMPER
Posts: 4168
Joined: Sat Oct 22, 2005 12:40 am
Location: oceanside, ca
Contact:
that is just amazing, they even made a time lapse of it too lol, I watched both the videos lol
1995 F-150 super cab short bed 5.8L 340k miles
1997 F-250 crew cab short bed 7.3L 275k miles
2011 Mustang MCA edition manual 3.7L 11k miles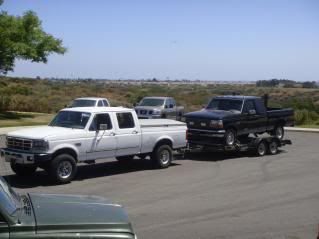 ---