Lariat Member
Posts: 1990
Joined: Fri Jul 15, 2005 11:04 pm
Contact:
A buddy of mine...actually the one who gave me the D30...he's finishing up putting the D44/9" under his dad's XJ (with a 5.7L LS out of a vette in it) and wanted to know what disk brake convo tricks there were out there. I told him I seemed to remember a Chevy Caprice disk working, but I felt like that was for a 8.8 for some reason. Any tips?
2.3L 2004 Mazda 3
2.3L 1997 Ford Ranger: 2wd to 4wd conversion and SAS on-going

If you'd like a design rendering drawing of your rig, shoot me a pm.
---
Marmon Herrington Owner
Posts: 2737
Joined: Tue Feb 20, 2007 2:37 am
Location: nortonville, illinois
Contact:
The only stock disk brake 9 inches were from 74-79 Lincoln's, they are 28 spline with 5 on 5 bolt pattern. These are a pain in the azz to find in my area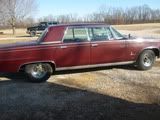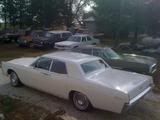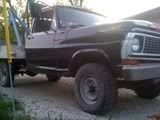 ---
1996 F150 - 300/M5OD-r2/bw1356 - Future DD
1995 F150 - 300/zf5/np203/np205 - crawler
1995 F250 - 7.3L/zf5 - broke
1994 Kawasaki Vulcan - the bike
1985 F250 - 460/np435/bw1345 - parts truck
1977 Chevy K20 - 350/sm465/np205 - Current DD / tow pig
1969 F100 - 390/3spd - future mud truck
2003ish 18ft carhauler trailer
---